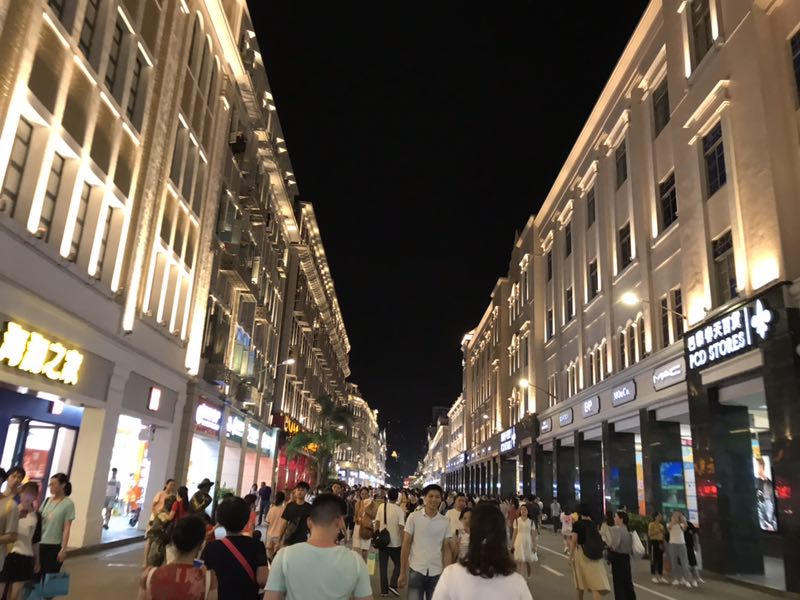 Xiamen is a city in Fujian province and lies directly across the Taiwan Strait from Taiwan. It is a "small" city in China with a population of around 5 million people; however, despite it's size, it's very international as it has been a popular port city for hundreds of years.
The lovely breeze from the ocean, tropical surroundings and mild climate make Xiamen a lovely place to live and teach English. Not only that, it's also a very modern city and has some well-known universities, such as the aptly named Xiamen University, which is ranked 10th in the country. Here are some of the sites you should check out while you're there:
Gulangyu Island
This island is very special for several reasons. First, many Europeans used to live on the island as it was the only international settlement on Chinese soil other than Shanghai so it has some very special architecture that can't be found in other parts of China. Second, it's a vehicle-free island so make sure to pack your walking shoes when you visit! It's also pretty hilly so it might be wise to bring a walking stick to lean on as well. Since it's an island,  there are many mosquitos so bug repellent is a must. Third, there are no bridges. You will have to take a ferry to get to the island. Fourth, this island is known as "piano island" because despite the small area, there are over 200 pianos located there! Quite a few well-known classical musicians hail from Gulangyu and there is even a museum dedicated solely to pianos.
Zhongshan Road Walking Street
If you're looking for a place to eat, shop, and get some exercise, this is it. It's busy, well-lit at night, and makes for a fun place to spend the evening.
Kinmen Islands
If you're interested in history or past battles then you should head over to "battlefield island" where a lot of fighting took place in the early 1950's. Nowadays, it has a population of about 130,000 people and a great view of Xiamen.
South Putuo Temple
If you like hiking in spiritual places then this temple is perfect for you! China has many temples and they are often located in picturesque settings where you can get a break from concrete and high-rises.